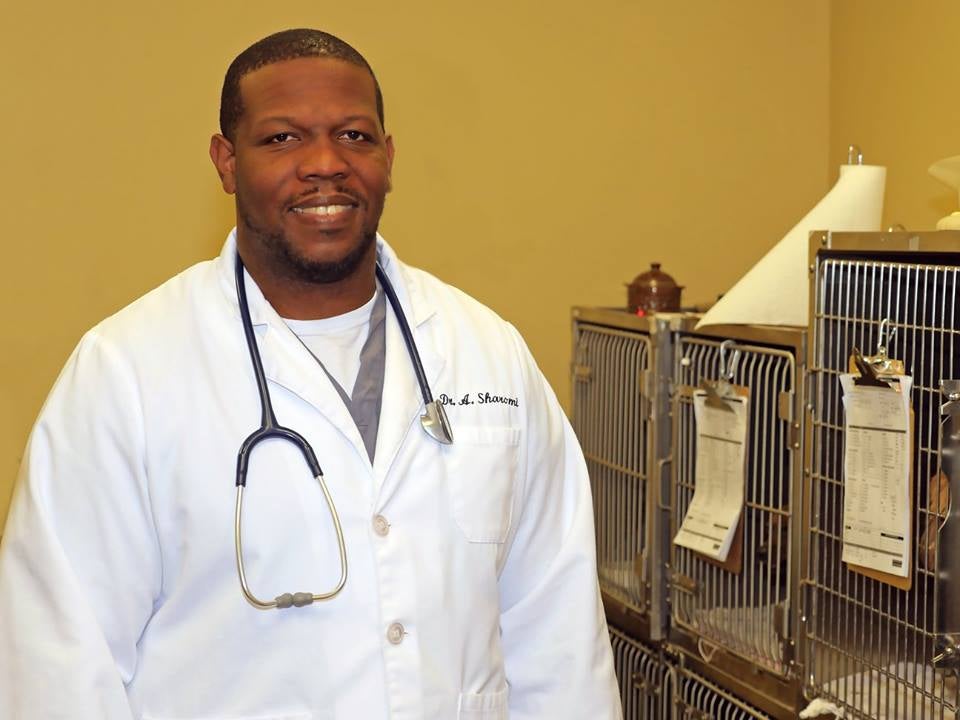 Dr. A. Sharomi
Dr. Sharomi developed a passion for animals very early in life, as his mother taught him to read utilizing books on nature and animals. He later earned a B.S. in Biology at the age of 20 and went on to obtain a Doctorate in Veterinary Medicine from Tuskegee University. He has worked as a veterinarian for the past 10 years, in some of the busiest animal hospitals in the area.
Dr. Sharomi believes that animals are important members of the family and thus seeks to provide his community with compassionate, affordable veterinary care. When not practicing veterinary medicine, Dr. Sharomi enjoys spending time with his family, travel, and anthropology. Dr. Sharomi lives with his wife and three children, along with the family kitty.
Dr. Brandi Bailey
A 2006 graduate of The University of Tennessee College of Veterinary Medicine, Dr. Bailey joined our practice in August of 2017. She is passionate about making a difference in people's lives by providing quality and compassionate medical care for their pets. She is married to Erik and has two sons, Mekhi and Isaiah. In her spare time, Dr. Bailey enjoys spending time with her family and being outdoors. She looks forward to meeting you and your four-legged babies.